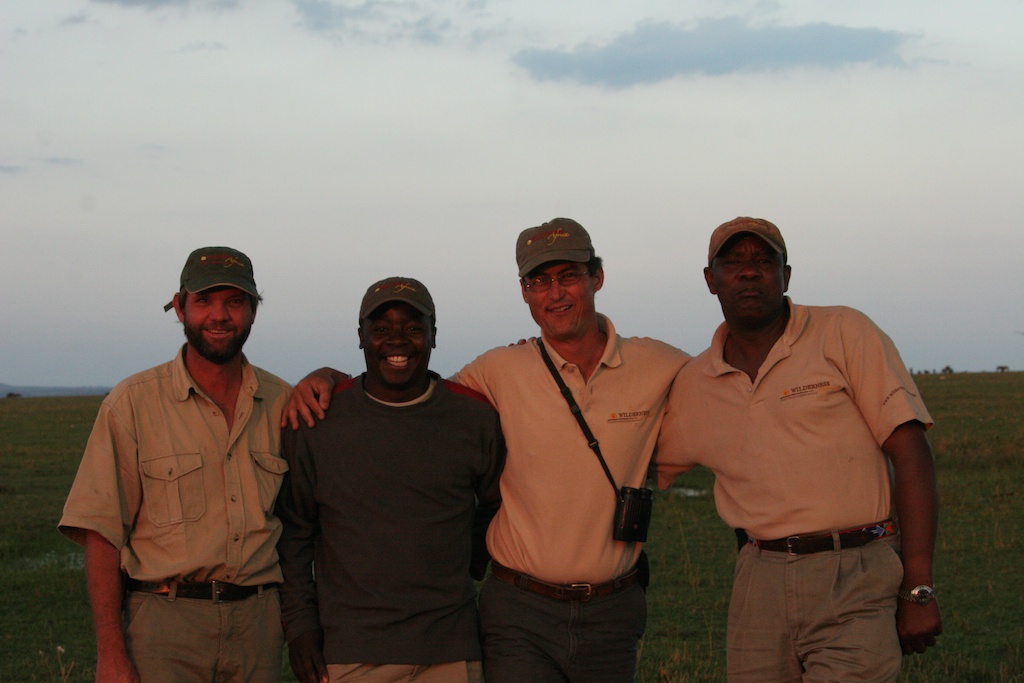 Here is some information about the team of wonderful people involved in A Step Ahead, including those who you may communicate with or meet, and those who work behind the scenes.
A Step Ahead office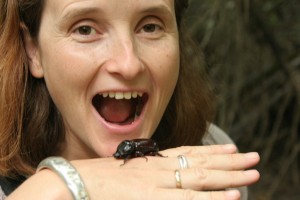 Gillian was born and raised in Liverpool, England.  After attaining a degree in marketing and languages, she travelled to East Africa in 1993, and promptly obtained work teaching English and French in Arusha, the safari capital of Tanzania.
She then was hired to help start up and run safari company Abercrombie & Kent's Zanzibar office. She moved back to Arusha in 1996 and soon afterwards she and Justin Bell started a family. Then she worked in the bookings office of Sokwe, the mobile camping safari company that Justin and his family started in 1989.
Gillian is a director of A Step Ahead and runs all the accounts and bookings departments. Once an itinerary and cost has been approved, the file is then handled by Gillian's department until the journey begins, when it is handed over to the guide. She will prepare you for your adventure, arrange the bookings, and answer many of your questions.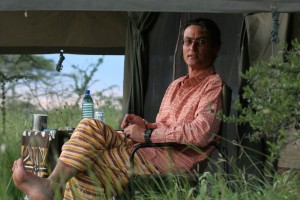 Justin was born in Kenya, and spent his childhood in Zanzibar and Kenya. He went to school both in Kenya and in England.
When he finished his official schooling period, he began a period travelling around the world.  He worked in a variety of fields, with the main objective to keep travelling, including helping a wildlife research project in the deserts of Oman, building and farm labour in Australia, England and the USA, and teaching English in Argentina, England and Portugal.  He travelled around throughout the world for nine years, before returning to East Africa in 1989.
From then until the mid 1990s he was involved in the start up of a safari company with his brother and other family members in Tanzania. In 1996 he and his wife Gillian Lyons started a family, and he focused more on guiding private safaris. He has featured in the January 1996 issue of Town & Country (USA) magazine, and  May 2011 issue of Nob Hill Gazette (San Francisco).
Justin and Gillian moved to the Spanish Pyrenees and started A Step Ahead in 2009, where he runs the marketing department. He regularly conducts marketing tours across North America to promote A Step Ahead's custom journeys.
He also continues to guide safaris, Kilimanjaro climbs and hikes in the Pyrenees. This way he can satisfy his passion for travel and the bush, and keeps current with changes and improvements in his favourite areas.
A Step Ahead guides
Our own A Step Ahead guides help design itineraries and accompany you if you decide to go on a Private Guided Journey.
They have travelled to various parts of the world, are erudite and entertaining, and are expert all-rounders with vast knowledge in fields such as wildlife in general, or rural life in northern Spain. They usually also have several specialist interests. This could be the history of the Pyrenees, ornithology, a period of history, or perhaps photography.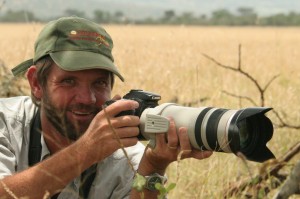 Dave was born and educated in Zimbabwe. He joined the safari industry in 1987, and qualified as a Professional Safari Guide in Zimbabwe in 1989. He also has a Canoe Guide's License.
Dave has been on the Professional Hunters and Guides Examining Board in Zimbabwe since 1992. He is a very dedicated naturalist whose varied interests cover all aspects of wildlife and the environment.
Dave has spent much of his career conducting walking and canoeing safaris in Zimbabwe. However over the last ten years he has also led many safaris in Botswana, Mozambique, Namibia, Rwanda, South Africa, Tanzania and Uganda. Listen to Dave talk about Botswana.
Although many of the safaris he leads today are in Tanzania, he and his wife, Carol, live in Zimbabwe. They have two children, Jordie and Mitch.
Dave is a passionate photographer and his work has been published in various brochures, magazines and books. He has won many photographic competitions and has had several images reach the semi-finals of the coveted BBC Wildlife Photographer of the Year award. He features on the Great Guides website, and also in the September 2012 issue of Wall Street Journal.
Dave has been in business as a guide with Justin and Gillian since their Wilderness Africa days in 2004.

Marc is a professional naturalist. His scientific background combined with his childhood experience of living in Africa, has resulted in a broad understanding of Africa's environments, wildlife, people and history. His love for wildlife and adventure, his passion for sharing his knowledge, his sense of humour, and his boyish eagerness, make him a wonderful companion in the bush. While he is interested in a almost anything concerning nature, his focus has been ornithology.
Marc was born in England, and moved to Africa when he was 7 years old. He finished his secondary education in Dar-es-Salaam. He then joined the British Army for five years, before studying at Nottingham University in England, where he graduated as a conservation biologist.
Marc then returned to East Africa, becoming chief ornithologist with a United Nations conservation project. He then became a professional safari guide, while simultaneously continuing private consultancy. He lives in Arusha, Tanzania, with his wife Claire and their children Niamh and Oscar.
Marc is actively involved in conservation in Tanzania. He is a member of the Wildlife Conservation Society of Tanzania and the African Bird Club.
He started and runs Carbon Tanzania. He has published several scientific papers, and is a regular contributor to the Tanzanian Bird Atlas, Tanzanian Ringing Scheme and the Carnivore Monitoring database. He has also written popular articles on travel and wildlife in Tanzania.

Originally from rural England, Richard first came to the Pyrenees for a weeks'  vacation in 1988 and has been exploring and guiding in these mountains ever since.  He has walked the Pyrenean High Route from the Atlantic to the Mediterranean no less than four times and delights in showing visitors the amazing landscapes, virgin nature and mountain villages, culture and history that captivated him .  ''There's always something wonderful to show people whenever I go out guiding, whether it's a golden eagle diving on a flock of izard (Pyrenean chamois), a rare and beautiful flower, or an old shepherd with stories to tell.''
Richard is a dedicated naturalist and historian and leads nature and ornithology tours as well as walking and trekking trips.  He is a qualified in first aid, as a cross country ski instructor, and as a mountain leader.
When not out in the hills, Richard is at home in the Hecho Valley with his partner Niki and their two children.  He is immersed in the life of a traditional Pyrenean village which means, among other things, growing plenty of produce in his vegetable garden, and playing the fiddle and mandolin in an Aragonese music group.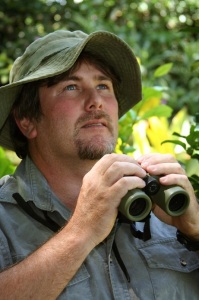 Spike was born in Zimbabwe and grew up in Hwange National Park, where his father worked as an ecologist. Thus, Spike experienced wildlife at close quarters from an early age, often accompanying his father on field trips, camping at waterholes among the elephants or exploring the bush on his own, searching for birds' nests and eggs.
This childhood passion developed when Spike passed his Professional Guides licence in 1988 and worked extensively throughout Zimbabwe – guiding, operating mobile safaris, and managing wildlife estates and safari lodges as part of his portfolio.
His interest took him further afield to the Selous in southern Tanzania where he was head guide and manager at an exclusive safari lodge for five years. Spike's knowledge and love of nature, his reputation as a birder and his calm nature have contributed to his career as a professional guide and his contribution to training guides. His adventures leading groups on safari have resulted in him being familiar with parks in Zambia, Botswana, Namibia, Tanzania, Mozambique, Kenya and Ethiopia.
He believes that safaris are as much about people as about the wildlife and he is never happier than when he is in his beloved African bush showing people Africa's rich diversity.

Squack was born and brought up on a large cattle ranch in Zimbabwe, the son of an immigrant farmer from Kenya. He was educated at a remote boarding school in the Zimbabwean bush, and the love affair with all things wild continued.
After sitting the first of the Zimbabwean professional guides examinations, he took up guiding full time in Hwange National Park and continued his licensing examinations until 2001, when the call of longer walking safaris beckoned and he returned to East Africa to run Sabuk Lodge and conduct camel safaris in northern Kenya, as well as trips elsewhere in Kenya.
In 2004 he moved to Tanzania, where he ran Chada Camp in the remote Katavi National Park (Tanzania) and participated in training local guides. Since then he has been guiding safaris throughout Tanzania and Kenya. Squack lives in Nanyuki, Kenya with his wife Mirjam and son Liam.
His professionalism, skill at moving a full glass from his head to the ground without touching or using his hands, in–depth bush knowledge and infectious enthusiasm charm all visitors, young and old!
Regional guides
Regional guides are excellent guides who are generally based in one country or often a particular camp. They become specialists in their area, often knowing the various prides of lions and when certain individuals were born for instance, or other details specific to their area. Aside from enriching a safari experience because you get to know the local people, they also provide insight into the local customs, language and traditions.  Often our professional A Step Ahead guides are supported by the same regional guides each time they visit an area, or they request a certain regional guide to guide with them. Here are some of them –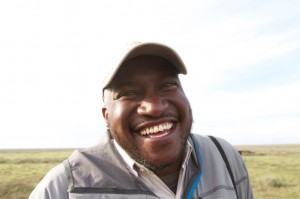 Ken was born and raised in Arusha, Tanzania, where he went to Primary school. He completed his secondary education in Kenya. Wishing to follow in his father's footsteps by embarking on a career as a safari guide, Ken achieved top marks in one of Arusha's leading guiding schools.
Ken was hired by Nomad Tanzania at Sand Rivers Camp in the Selous Game Reserve in southern Tanzania, where he gained experience in a wide variety of skills, including game driving, handling boats, fishing, and guiding walks. He then moved nearer home to northern Tanzania, guiding in the most popular parks (such as the Serengeti), and becoming familiar with this distinctly different region.
Ken's command of English is impeccable. He is always eager to discover more about the bush, and as a result is extremely knowledgeable. He is confident, easy-going and a wonderful companion to have in the bush.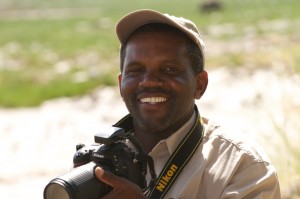 Chediel is a member of the industrious Chagga tribe, who inhabit the area surrounding Mount Kilimanjaro, where he was raised. He was educated in the town of Moshi and continued his education in Kenya, where he qualified as a radio technician.
In 1995 Chediel took the opportunity to embark on some formal wildlife studies, and then decided to become a safari guide. He guided in most national parks, and became very familiar with the northern areas. In 1999 Chediel joined Nomad Tanzania, and widened his experience by working in the more remote areas in southern Tanzania as well. He also was trained as a walking guide, and which he enjoys immensely.
Chediel's relaxed manner, in-depth knowledge of the bush and love of his country make him an ideal companion for a safari in Tanzania.
Ole Kirimbai is a Maasai tribal elder. The Maasai are renowned for their love of cattle and their knowledge of the African bush.
For many years Ole Kirimbai worked for the Tanzanian Game Department as a game officer. He worked mostly in the bush of northern Tanzania, including in the area surrounding Tarangire national park. Later, when the government established anti-poaching units, he became a second-in-charge commander of an anti-poaching patrol. On one operation he was sent to the Selous game reserve for re-inforcement, and has many exciting stories to tell from those days!
In the late 1980's he began working for a tour company running a mobile camp. In 1n 1991 he joined the mobile safari company Justin Bell and his brother Damian started. He soon became a safari guide, and has proven exceptional in this profession. He is especially noted for his enthusiasm for learning about nature, his total sense of ease in the bush, entertaining children, and his cheerful disposition. He has qualified as a KPSGA (Kenya Professional Guides Association) Bronze level guide.
Ole Kirimbai is a father of five children, is a leader of his local church choir, and is a respected elder of his community.
He now works as a professional safari guide only when requested. He is mainly occupied as chairman of the Honeyguide Foundation, which works on anti-poaching and developing community involvement in wildlife protection, started by Justin's brother Damian Bell.