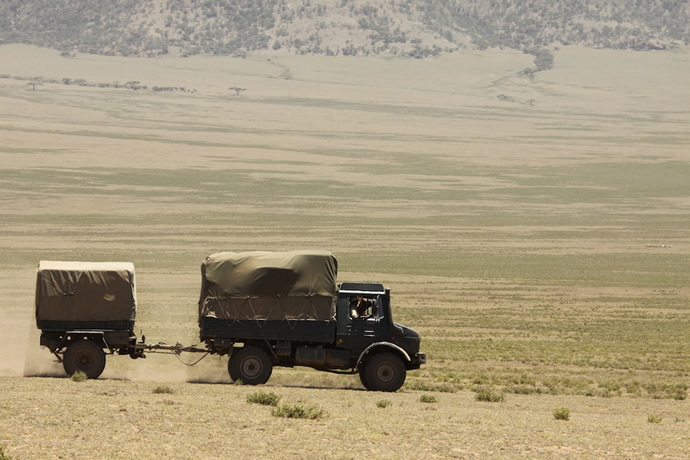 An aspect of the experience of an African safari, aside from seeing lots if wildlife, is being in the wilds.
Some really remote places, or journeys involving hiking or canoeing adventures, require lightweight camps that can easily be moved, and have basic facilities.
These requirements also apply if you wish to climb Mount Kilimanjaro or do an adventurous hiking trip in the high Pyrenees.
Such places have little or no support in the vicinity, aside from the ground operator. Hot showers are usually available. The food is fresh, wholesome and good, and a choice of iced drinks (except Kilimanjaro) is often available.
Fly camps, bush camps, mountain hiking camps and lightweight adventure camps are all in this category.