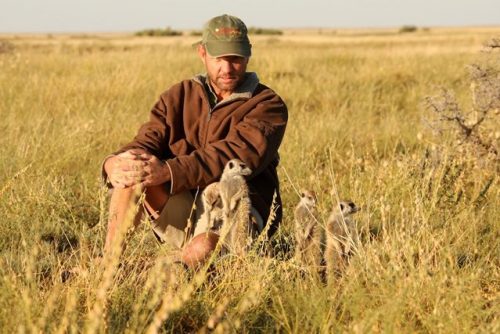 Dave Christensen is an outstanding safari guide, with a passion for wildlife, the bush and wildlife photography.
He was born, raised and educated in Zimbabwe. His childhood was spent mostly outdoors in the bush on the family farm, fishing, trapping, shooting, and observing wildlife. He is a dedicated naturalist whose varied interests cover all aspects of wildlife and the environment.
Dave began working in the safari industry in 1987, and qualified as a Professional Safari Guide in Zimbabwe in 1989. He also has a Canoe Guide's License. Since 1992 Dave has been on the Zimbabwe Professional Hunters and Guides (ZPHGA) Examining Board. Dave began working with Justin and Gillian in 2004, and he has been a specialist guide with A Step Ahead since the beginning.
Dave has spent much of his career conducting walking and canoeing safaris in Zimbabwe. However over the last fifteen years he has also led many safaris in Botswana, Mozambique, Namibia, Rwanda, South Africa, Tanzania and Uganda. Listen to Dave talk about Botswana.
Dave is a passionate photographer. Visit his photography page to see some of his favourite photographs. His work has been published in various brochures, magazines and books. He has won many photographic competitions and has had several images reach the semi-finals of the coveted BBC Wildlife Photographer of the Year award. He features on the Great Guides website, and also in the September 2012 issue of Wall Street Journal. In 2019 he was awarded the Guide of the Year award by the ZPHGA.
Dave and his wife, Carol, still live in Zimbabwe. They have two children, Jordie and Mitch.