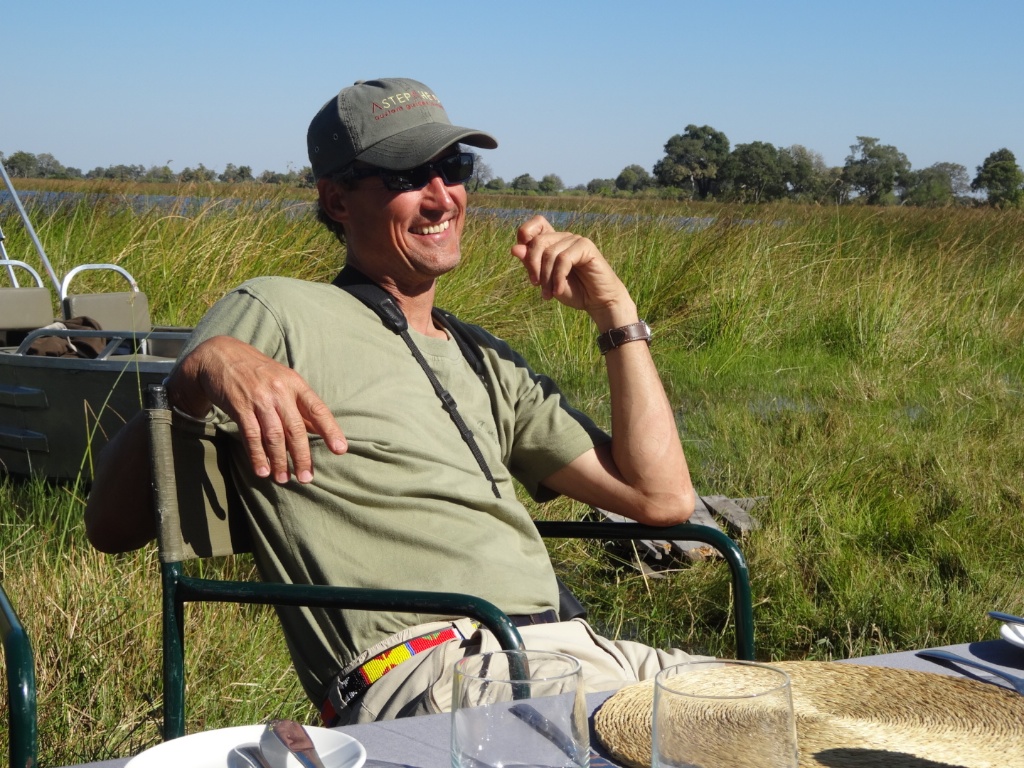 Justin was born in Nairobi, and spent his childhood in Zanzibar and Kenya. He went to school both in Kenya and in England.
When he finished his official schooling, he began a period travelling around the world. He worked in a variety of fields, while his main objective was to keep travelling, including helping a wildlife research project in the deserts of Oman, building and farm labour in Australia, England and the USA, and teaching English in Argentina, England and Portugal. He travelled throughout the world for nine years, before returning to East Africa in 1989. From then until the mid 1990s he was involved in the start up and running of a safari company with his brother in Tanzania, and enjoying time in the African bush as a specialist guide.
In 1996 he and his wife Gillian Lyons started a family, and he focused more on guiding private safaris. He has featured in the January 1996 issue of Town & Country (USA) magazine, and May 2011 issue of Nob Hill Gazette (San Francisco).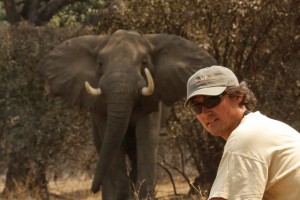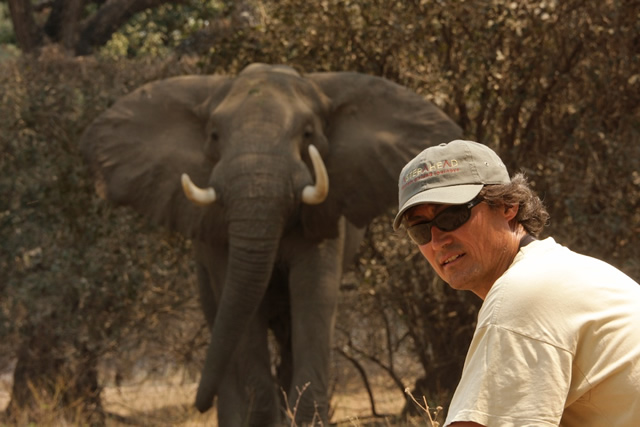 In 2008 Justin and Gillian moved from Tanzania to the Spanish Pyrenees where they raised their three children. There they started A Step Ahead, designing custom journeys, where Justin runs the marketing department, and continues to lead safaris, Kilimanjaro climbs and journeys in the Pyrenees.
He feels fortunate that he can satisfy his passion for travel and the bush, and simultaneously stay current with changes and improvements in his favourite areas.