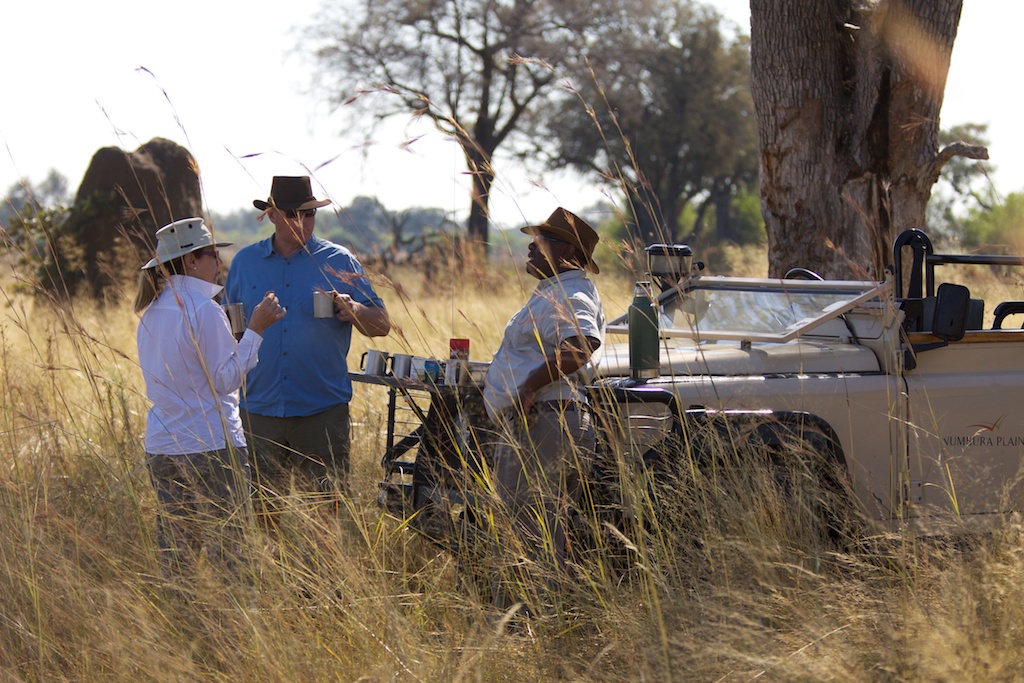 Costs
You may get ideas of the costs of our journeys by visiting our Resources area and looking at some of the sample itineraries. However these are usually calculated at peak season rates, and do not take into account reductions for children or for using various properties owned or run by the same operator.
We also offer different styles of safari, explained on our Journey Style page.
The rates for our safaris accompanied by one of our A Step Ahead specialist guides include accommodation, meals, park fees, game drives in custom-built 4-wheel-drive safari vehicles, professional guide costs, and usually most drinks and laundry when in camps and lodges. Internal flights in Africa are usually quoted separately.
Although the cost of our journeys varies, depending on the style that you prefer, group size, choice of accommodations, places visited, and whether or not you choose to be accompanied by one of our expert guides, as an indicator costs for an African safari in 2020 for groups of 4 people or more range from US $900-$2,000 or more per person per day.
Our European journeys usually include include accommodation, breakfasts, picnics and set menu meals, entrance fees for places quoted in the itinerary, transport in comfortable mini-vans, and professional guide costs. These journeys start from €500 and in some cases may cost over €1,000 per person per day. Sample itineraries are posted in our Resources area, and include costs.
Our rates do not include gratuities or personal costs such as visas, insurances, phone calls, or personal shopping. We do not sell or book international flights to / from Africa or Europe.
PLEASE NOTE: We do not organise journeys with a fixed itinerary that anyone may join (often called set departures).
We specialize in custom journeys, specifically designed to suit the requirements of your group (such as age and interests), whatever the size. These groups often consist of one or two families, or a group of friends, but can be anything from one or two people to twenty people or more. Obviously small group sizes are more costly per person, especially for the journeys accompanied by one of our specialist A Step Ahead guides (see our Journey Style page for an explanation).