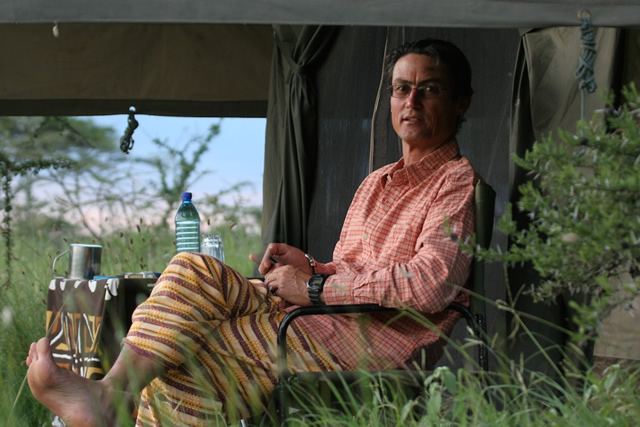 We pride ourselves in helping you design a perfect custom journey. This page explains our bookings process and procedure.
Stage One
You tell us your needs.
This communication is a crucial part of the process, making it easier for us to customize your journey for you. Our Privacy Statement explains how we treat the data you give us.
First have look at our Accommodations pages to see which kind of accommodation suits you best.
Next, we need to know about your group.  Information such as your group size, composition (family with children or adults) and where you have been on vacation before, or what you most enjoy doing, will help the process. This can all be done either by completing the simple on-line Contact Form or on the Contact Form you can request we set up a Zoom call.
If you wish to be more involved in the planning and want to know more about what is possible first, there are plenty of resources on our website to help you :
This website has galleries, destinations pages, pages describing the various types of accommodations, this journey planning section, the FAQ (frequently asked questions) pages, and resource pages with sample itineraries.
Another excellent source of information if you want to find out more about a particular place or experience is to visit our blog. Type a word in the search box (always at the top right corner of the web page), such as the name of a place that you want to visit, or an activity, or an animal you would like to see, and scan or read the stories that appear.
Explore the Destinations area of our website to compare different places we go.
When you have looked through some of these resources you may be overwhelmed by the choice, variety or possibilities, or not know where to proceed. Don't worry. That is what we specialize in! At this point complete the on-line form and we will get in contact with you. We may follow up by phone or set up a Zoom call.
Stage Two
We design an itinerary for you.
Once you have been in contact with us, most likely by telephone, email, or a Zoom call, we will then begin researching and designing the best journey for you.
If we have several enquiries at once, we may have a problem deciding whose to work on first. In this case we will most likely ask if you would like us to work on your enquiry immediately, or place it in the queue and deal with it when we have time. In the case that you would like us to work on your itinerary immediately, we will then require a $600 or €500 research fee to be paid to us before we proceed. This non-refundable fee will be used as part of your deposit if you decide to book a journey with us, in which case it would not be an added cost.
Please note that we design and can organize all in-country travel (including all accommodation, activities, meals, regional flights or air charters, road transport, guides), but we do not arrange or book international flights, and we may not be permitted, by your residing country's laws (e.g. if you live in the USA), to book travel insurance for you.
Stage Three
We send you the itinerary details. You pay us the deposit. We then book and confirm the journey for you.
Once we have researched an itinerary for you, we will send you a description, cost and the terms. If there are adjustments you wish to make, or questions you have, we work on these until we have an itinerary that you wish to book.
For most bookings we require a 20% deposit, once you have the itinerary in detail, and when you are ready to book the journey. The current Terms & Conditions are available on our Resources page. Before paying the deposit you should have:
the itinerary in detail
the total cost, with a list of what is included and not included
the terms and conditions, which is also available in the Resources section of our website
The easiest way to pay us is by wire (bank) transfer.
We have two wire transfer options – one is to our bank account in Spain, and another almost wherever you live through Transferwise.  The Transwerwise system is be a domestic (local transfer) because you make a payment to an account in your country of residence.
Once we have the deposit, we can pay our suppliers the deposits they require, and we can confirm your booking. You will be sent a contract (required by EU law), which you need to read and sign and return to us by fax, post or email attachment. The trip is confirmed when we have received the deposit and you have received the contract.
Stage Four
Journey preparation.
Two or more months before your departure, we will then begin working on the preparation for your journey, including details on what you need to bring, inoculations, Covid protocols, and visas required. If you have any concerns or questions about your journey, we are there to help you.
We may require more information from you, such as passport numbers, your dietary requirements, your travel insurance details, and your international travel arrangements. This information will be held by us in confidence, and only divulged to those who require this information to ensure your journey is smooth and safe. We will also require each participant to complete and sign a liability waiver form. Having travel health insurance coverage and signing the trip liability form are compulsory requirements.
If you are unsure which international flights you should buy, ask us and we can advise you (although we cannot book the flights for you, and are not responsible if your international flight is disrupted or delayed).
Final payment is normally required 60 days or more before the start date of the journey. We then pay all the suppliers in full.
Stage Five
The journey itself.
Normally your journey begins with us when you arrive at the designated starting point (airport or hotel) where, if you are on a private guided journey, you meet our professional guide. In this case the journey normally ends when our guide leaves you at the departure point. However the exact details will vary and will always be outlined in your itinerary, and the start/end of the journey will be clearly indicated.
If you have chosen to travel independently (not accompanied by one of our guides) you normally will be met upon arrival and transferred to your first lodge/ camp or hotel by a local representative.
At any point that you are travelling alone (unaccompanied by one of our A Step Ahead guides), such as when flying from your home country to the start point, or throughout your journey if you are travelling independently with us, you should have voucher(s) issued by us indicating all the details for each of the unaccompanied transfers and accommodation.
Stage Six
Feedback
We normally email or contact you after your journey to ask for your feedback on what you enjoyed most, and find out if there are any areas where our services may be improved. We also have an on-line feedback form at your disposal.