I look back on my most recent safari with a lively group of Canadians, who could be excused for confusing "caribou" with "karibu" (Swahili for "welcome"), and loved being out in the open Plains, in tents, in Land-Cruisers – all of it!
I reflect on the memories that come to mind and what made our safari so special. Our safari began gently with beautiful scenery, distant sightings of buffalo, lots of monkeys including black and white colobus, and giraffes peeking down upon us.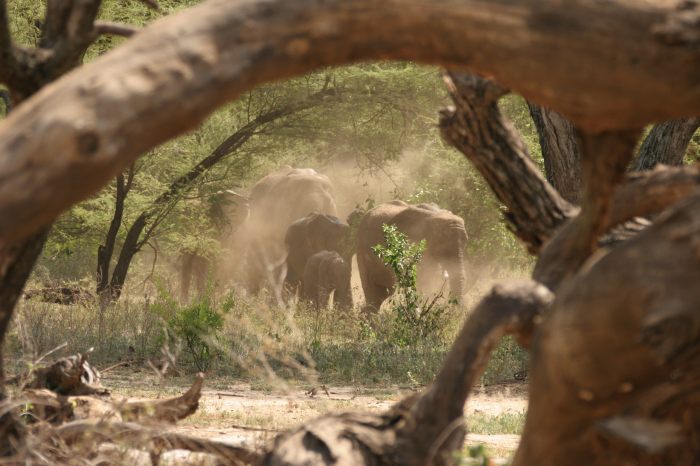 The following day we we saw animals close-up. Sometimes closer than you could imagine. Baboons were almost in the vehicle. We could see the eyelashes of elephants, and hear the air whooshing through their trunks. Aside from the wildlife sensations that day, I think our group as a whole was astounded by the scenery of the drive, and the images of villagers dressed in bright coloured khanga material.
Ngorongoro Crater was packed with wildlife, with something new

for the group every five minutes. Personally a highlight was seeing the tiny baby hippo tucked away in a corner of a swamp with its mother. It cannot have been more than a couple of days old! When we returned to the luxurious lodge everyone was amazed at all the days' countless wildlife sights, usually with stunning backdrops of mountains, grasslands, forests, lakes and extinct volcanoes.
Our first camp was in the woodland at the centre of the Serengeti Plains. Here we have the freedom of being able to go off-road, explore, stop for coffees and enjoy picnic breakfasts that appear out of the back of the Land-Cruiser. We were returning fro

m one of our many special drives bathed in the soft afternoon glow, when several of us saw a side-striped jackal. On our way back to camp on the edge of the Plains we found a table laid out with drinks, camp chairs facing the sunset, and a surprise birthday cake for Allan!
Our last camp was way out on the very edge of the Serengeti, nestled in acacias, with vistas in every direction. Here we were outside the park and could do lots of activities. We could walk. We spent time with the Maasai, visited the local school, had picnics, saw amazing cheetah sightings (see next article), and were surprised by dancing warriors.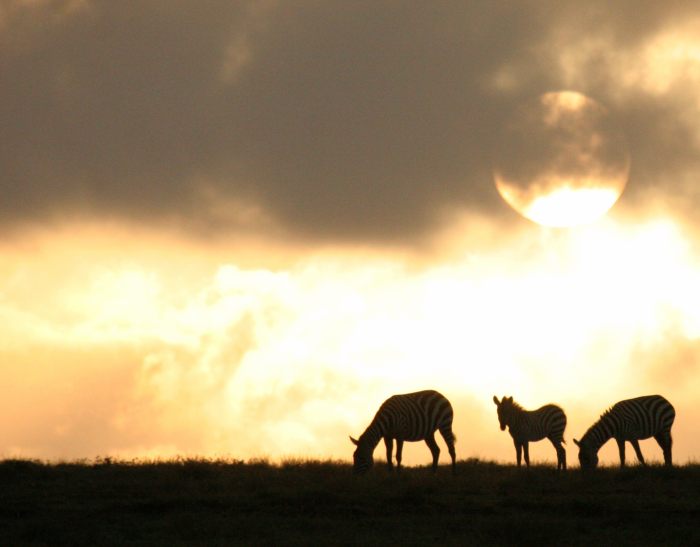 We were overwhelmed by the beauty of Africa, and the pleasurable sensation of being alive to witness it.
Justin