After several years of conducting most of my safaris in East Africa, it has been wonderful to guide some safaris near home (Zimbabwe) again, and in very familiar territory.
I had not been to Gonarezhou National Park in southeastern Zimbabwe for several years, and was recently blown away by the amazing experiences we had there.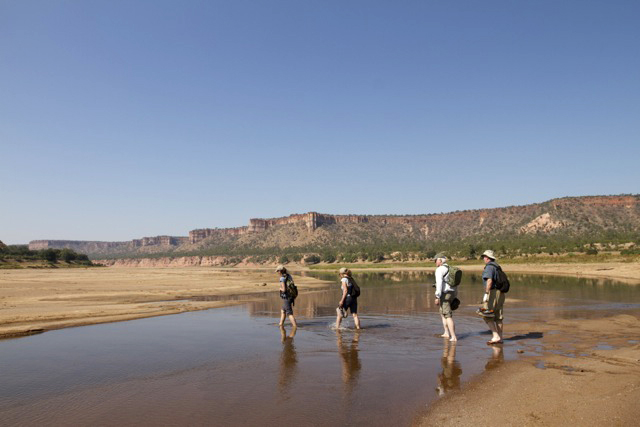 Gonarezhou is Zimbabwe's second largest National park (after Hwange), and it covers an area of 5,053 square kilometers (nearly 2,000 sq miles). It is situated in a relatively remote area in the south east of the country, bordering Mozambique. Because of its location, it is off the main tourist route, and owing to its size and its rugged terrain, much of the park is truly a pristine wilderness.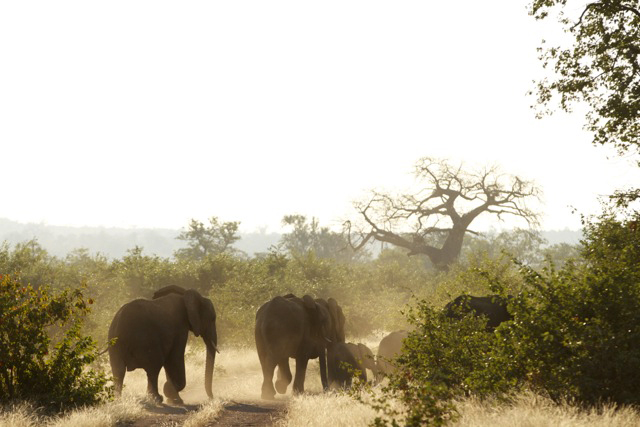 We camped on the banks of the Runde River overlooking the majestic Chilojo cliffs. These sandstone cliffs are one of most spectacular features of the park, rising 170m (558 feet) from the south bank of the Runde River.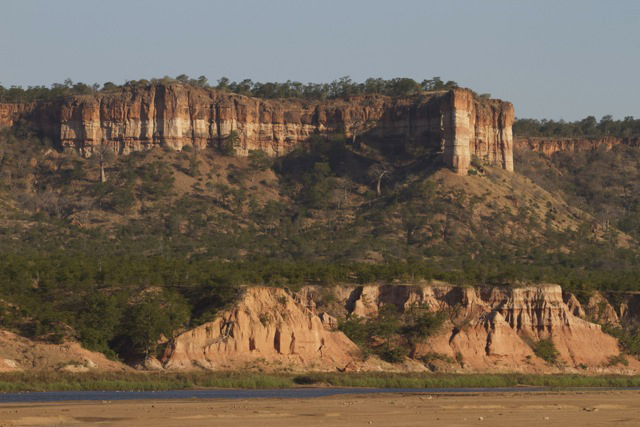 The freedom to walk is one of the big advantages of being on safari in Zimbabwe, and was a welcome change for me, offering us some unique experiences.
We walked to water holes (inaccessible by vehicle) and sat under giant nyala-berry trees, watching elephant come down to drink and mud bathe, and herds of shy nyala antelope pass by for a drink.
We walked amongst ancient baobabs and giant wild mango trees, while looking at tracks of elusive lion and leopard that had been along the same trails as us under the cover of darkness.
A highlight was enjoying a picnic lunch while sitting under massive ebony trees on the edge of Machaniwa pan, and watching numerous herds of elephant coming down in succession to drink and feed along the pans edge, while two hippo bulls fought in earnest for supremacy, and various species of ducks and waterfowl went about their daily business amongst the water lilies and aquatic weed.
Another highlight for some members of our party was fly-fishing for the famed tiger-fish in the Runde River while hippo cavorted in the water nearby.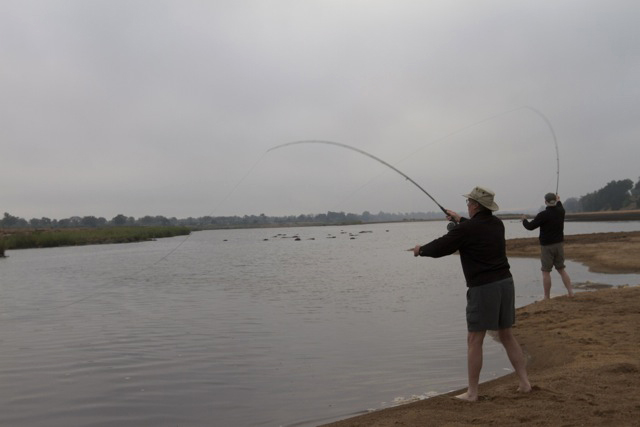 All in all a great time was had by all of us, in a place where the only sign of civilization for miles around was our simple tented camp.
Dave