The Zambezi River had been my home for many years, and this mighty river will always be something special for me. The Zambezi is the 4th longest river in Africa and is one of the least spoiled.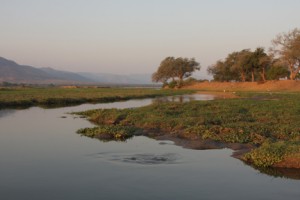 Having not done a canoe safari for a few years, I was very excited to have the opportunity to get back into a canoe on the Zambezi. This opportunity came to me when Stephen Sills, his wife Amy, and their good friend Diane Brown did a recent safari with us in Zimbabwe.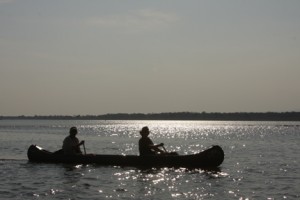 Amy's apprehension of dodging hippo in a canoe was soon put to rest, and she admitted afterwards that the canoeing was one of her favourite parts of the safari.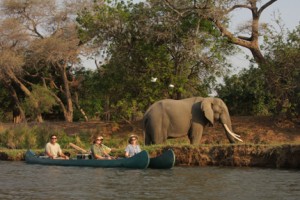 How could this not be so?  I have memories of us gliding silently past herds of waterbuck or buffalo as they kept a watchful eye on us, watching elephant bulls cross the river, ……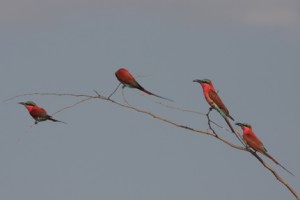 ………or drifting along and enjoying a colony of carmine bee-eaters as they went about feeding chicks in their tunnel-like nests in the riverbank.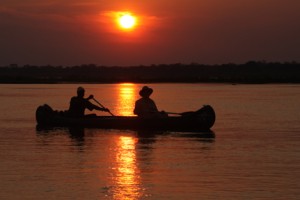 The hippos and crocodiles were just there to bring us back to earth and remind us of where we were!
Dave