My ten year old son Laurence has recently become interested in mountains and climbing them. He had no experience climbing, or even hiking very far, so I was initially a bit skeptical. However his frequent requests to climb a mountain led me to suggest Mount Meru after the New Year. He was delighted with the idea, so we prepared ourselves and set off, joining a couple from Swaziland at the trail head.
Mount Meru is 4,562 metres high (14,967 feet) and is the second highest mountain in Tanzania. The hike the first day is through beautiful forest and meadows. Aside from Cape buffalo, baboons, and giraffes, we came across a bubbling kassina frog on the way. When we reached the first hut (Miriakamba), Laurence was pretty tired, so the next day we set off with plenty of snacks. After resting at Saddle Hut, we decided to hike up to little Meru and Laurence was thrilled with the experience of hiking in the clouds!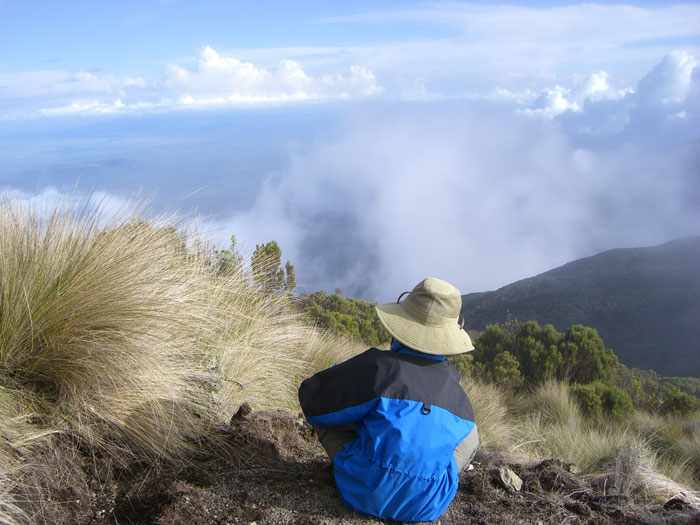 The bid for the summit started the following day at 4:30am, hiking along the ridge of the exploded crater, and we reached the summit at about 11am. Views were really stunning, and well worth the long hike back down to Miriakamba Hut.