We camped on the edge of a sand river in the centre of Tanzani

a's largest national park, Ruaha. Upon arrival at the campsite a herd of elephants were feeding on the trees on the far bank of the "river". We lit a campfire on the beach, cooked dinner, and enjoyed the stars and sounds of the bush.
The following morning we went for a game drive before catching our flight back to Arusha. We came across a "honeymoon couple" – pair of lions getting very intimate.

Later we saw zebras digging in the sand in places where elephants had dug previously and found water. We got out of the car and sat on a boulder watching the spectacle. These are the moments I yearn for when away from the bush. Perhaps the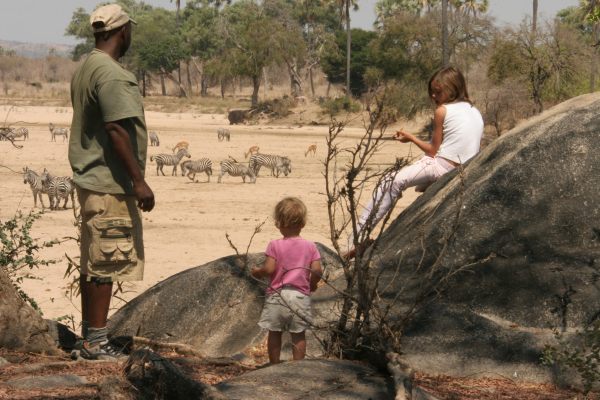 photos will give you an impression of what it must be like to be with your children, in nature, watching a scene that has been occurring for millenia, but so special today, that we make a big effort to go somewhere wild and perhaps protected in order to witness it?
Justin