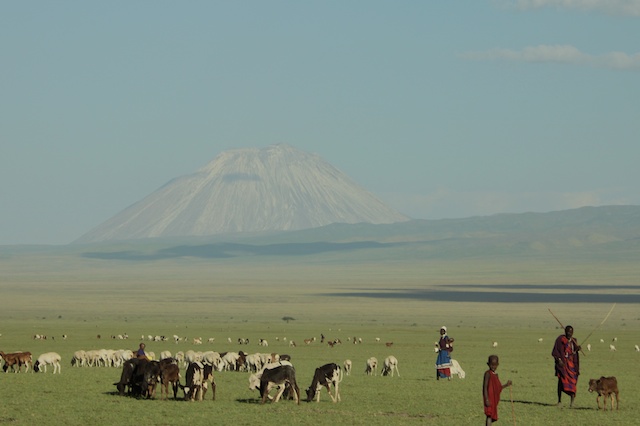 Organisations we support
A Step Ahead is interested in preserving, as much as possible, the rich ecology of Africa.
Places where wildlife populations are particularly high are also home to some of the poorest people in the world.
Until recently, many wildlife reserves were managed in a way which was antagonistic to these people. In the past, national parks were gazetted and the human population expelled, often with little compensation and no part in the economic benefits from such activities as tourism. It is not surprising to find today that, in some areas, the local people are at loggerheads with conservationists.
However it is encouraging to find in very recent times that this trend is being reversed, and some people: tribal populations, conservationists, governments and other organisations are starting to work together.
People are beginning to realise that, especially in poverty-stricken countries, the key to the survival of wild and natural habitats is dependent on those who live in and around the area. Those people must receive direct economic benefit from wildlife, which will mean that they, more than anyone, become the protectors of their environment.
We choose local operators who have an interest and invest time, finances and effort in working with local communities. The operators we choose also have projects of their own to help the local communities.
Wildlife and Community-based Organisations
Tanzania – Honeyguide Foundation
The Honeyguide Foundation is a grass roots organization started by Justin Bell's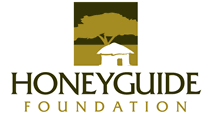 brother Damian Bell, and based in northern Tanzania. It is dedicated to supporting local communities as well as promoting the conservation of wildlife and natural resources through encouraging long-term community partnerships that benefit both. In recent years it has also become highly successful in managing community based anti-poaching.
Tanzania – Carbon Tanzania
Those who wish to balance the carbon emissions generated from their journey can do so through purchasing certified, forest carbon offsets through Carbon Tanzania.  Carbon Tanzania is a conservation organisation that protects forests from deforestation, safeguarding habitat for wildlife, supporting forest communities, and combating climate change.  Your payments for forest carbon offsets are

directed to the forest communities who work to protect the forests, ensuring sustainable development is achieved in some of the poorest areas in Tanzania.
An easy way to offset your international flights, accommodation and vehicle emissions and support Carbon Tanzania is through their on-line form.
Tanzania – The Dorobo Fund
The Dorobo Fund supports and funds many grassroots efforts that promote social, ecological and economical sustainable growth in Tanzania. These initiatives are carried out by the Ujamaa Community Resource Team.
Tanzania – Tuungane Project
The Tuungane Project is an integrated approach to promoting a healther relationship between people and the natural resources they depend on in the Lake Tanganyika and Mahale Mountains area of Western Tanzania.
With the aim of improving the well-being of this diverse natural environment and its people, some of the underlying problems are being tackled, from health and sanitation to environmental awareness and education. TNC has developed 'Model Households' where volunteer families educate by example, showing sustainable behaviour and practices that can be replicated by others in their villages. Beach management units have also been established to enact and enforce sustainable fishing regulations, and microfinance loans available give the opportunity to diversify away from environmentally damaging activities and into other income generating activities.
Tanzania – Kope Lion
KopeLion strives for sustainable human-lion coexistence in the the Ngorongoro Conservation Area, a multi-use landscape in northern Tanzania. By focusing on community engagement, research and education we hope to achieve our long-term aim.
Namibia – Desert Lion Conservation
The Desert Lion Conservation project aims to collect data, address human-lion conflicts, and to develop a conservation strategy for the future. Lions are fitted with radio collars and are tracked and observed to record behaviour, movements, grouping patterns, reproduction and mortality. Emphasis is placed on monitoring lions that disperse and occupy new habitats, and on those that live near local communities. Human-lion conflict is addressed by developing localised conflict management plans.
Tanzania – Tanzania National Resource Forum
The Tanzania National Resource Forum was formed in 2001 as the Wildlife Working Group by a small informal group of people wishing to promote a new rights-based approach for addressing critical natural resource management issues in Tanzania.
This approach holds that natural resource management challenges should not be simply approached as technical and often isolated 'conservation' issues. Instead, resource management needs to be achieved holistically taking into consideration the integrated management of different resource bases, such as forests, fisheries, wildlife and rangelands. Critically there is a great need to engage with the fundamentals upon which the management of natural resources is dependent – governance, democracy and livelihoods. These key factors are integral to TNRF's promotion of a devolved 'rights-based' approach necessary for achieving its vision of equitable, sustainable and transparent management of Tanzania's natural resources.
Education
We are especially interested in promoting and improving education. Here lies one of the key elements in improving the future prospects of the livelihood of African people. By investing in education there is hope that Africans will be better equipped to influence policy in their own countries, plan for the future, and preserve their wildlife areas – a unique natural resource.
While on safari we sometimes visit a school, and some of our guests feel they would like to help educational opportunities for the people in the areas they visit.
In the past we have assisted with projects in three Tanzanian schools by direct donations in this way. Two of these are in pastoral Maasai tribal areas bordering the Serengeti national park, and a third was outside Ruaha national park in remote central Tanzania. While donating to schools in this way helped, managing the finances became difficult, mostly because our guides are not often in these remote areas, and so cannot supervise the use of the funds.
As a result we have decided to support and to channel any funds we receive through professional small scale non-profit organisations whose focus is education. Please visit their sites by clicking on the links below if you want to know more.
Kamitei
The Kamitei Trust supports school development in rural areas of Tanzania. This is a highly efficient small organisation that provides material (such as school facilities) and educational support (in the form of teacher training and scholarships) for rural schools. Strict financial criteria and controls in the administrative area and the school have to be in place beforehand. Once qualified for support Kamitei generally offers a matching scheme, whereby the community must raise a certain percentage of the funds required for projects in order to receive funds from Kamitei.
St Jude's
The School of St. Jude is a donor-funded English Medium School in Arusha, Tanzania. It primarily serves orphaned and vulnerable children from the lowest socio-economic backgrounds, by providing them with a full education from the beginning of Primary to the end of Secondary at no expense to the student. The school blends the best of Western and Tanzanian instructional methods to instill critical thinking and high moral Christian values in students.