On a recent safari in Tanzania, I was guiding my good friend John Geigert and his
family. Having been on safari with me several times before, we are always looking for new things to do. One of the things the Geigert family wanted to see were chimpanzees, so we decided on Greystoke camp in Mahale Mountains National Park.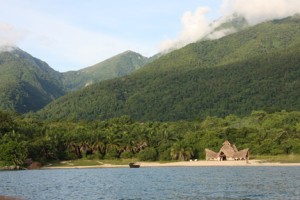 Greystoke camp is a magical place, offering the true feeling of wilderness, and it's situation on white sandy beaches on the shores of the crystal clear Lake Tanganyika make it a truly different safari destination.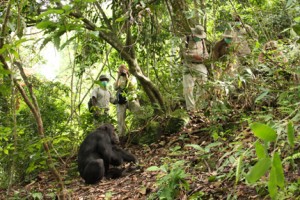 We were blessed with wonderful chimp sightings and great photographic opportunities. While Nicki was in charge of taking the photos, John was responsible for catching dinner! Luck was clearly on John's side. Not only did he provide ample sashimi for all the camp guests, he managed to catch a thirty three pound Lake Tanganyika Perch.