Frank and Cristian Lopez-Balboa planned their fourth trip in a row with us. One of the main criteria for Cristian (a very serious photographer) was to look for amazing photographic opportunities and big male lions ….. which had somehow eluded us on the previous three safaris.
The O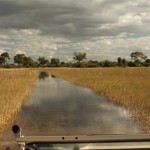 kavango Delta was chosen for our "Cat Watch", and this proved to be a great choice. The Delta water levels were extremely high this year due to the exceptional rainfall which had fallen in the Angolan Highlands during the rainy season. Duba Plains had more than its share and most of the roads were under water, making the drives just a little different.
The lions at Duba did not disappoint us and not only did we find magnificent big male lions, we found them with kills, we found them with cubs and we found them at rest.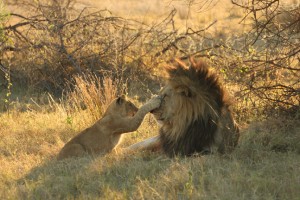 The lion and buffalo interactions also left us in awe! Hunting in water is hard enough, but when a lioness caught a buffalo, whereupon the rest of the herd answer her distress call, and turned around and chased the lioness off.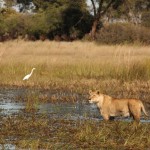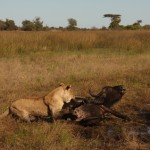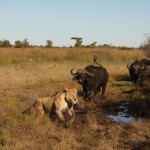 Sightings of the elusive leopard were also really good, and the photographic opportunity of these beautiful animals was outstanding!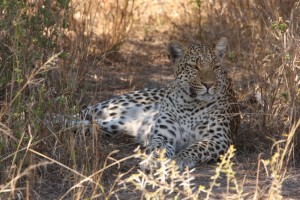 For scenic photography, few places can rival Namibia.
Who would imagine that sand could be so beautiful, but with the ever changing light on the sand dunes at Sossusvlei…… it is difficult to argue otherwise.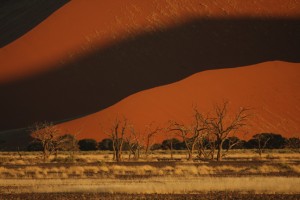 The dunes not only provided fantastic photographic opportunities, they also provided much fun as we played with the moon and ran down the slip face of the dunes, kicking up sand and causing the dunes to "roar" as the sand moved beneath our feet.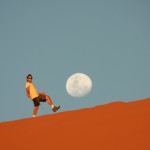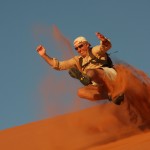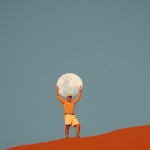 Damaraland provided us with great opportunities to photograph rare desert elephant and rhino as well as the more common gemsbok.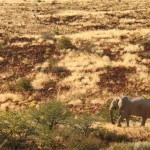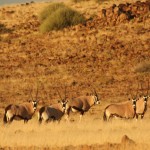 This combination of sand and water made for some great viewing, fun and memories!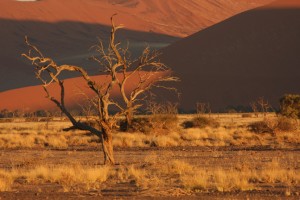 Dave