It is astonishing what you can see in the equivalent of a weekend! I was on safari for three nights – really two full days, as the days either end were "travelling" days.
We stayed in two camps both on the northern edge of the Serengeti Plains – Suyan camp for one night, and our own mobile camp west of there.
At Suyan the scenery is astounding as views across the grasslands include the backdrop of the ancient Gol Mountains. The area was full of wildebeest, as you can see here.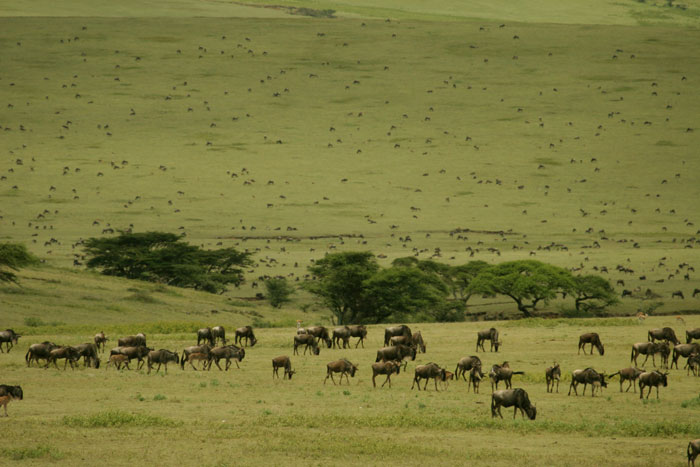 We also saw wild dogs trotting off into the more open areas, no doubt because the herds were more dense there, so hunting prospects would be better at dusk.
We then moved to the mobile camp and on the way encountered a beautiful female cheetah with two cubs. We watched her for a while before heading to camp. We could hear bull elephants feeding in the bush below the mess although we only saw their backs.



The following morning we set off on a game drive at dawn and found camp more or less surrounded by giraffes. There were well over thirty! Out on the Plains game was plentiful but the huge herds of eland were my favourite. By then it was time for brunch!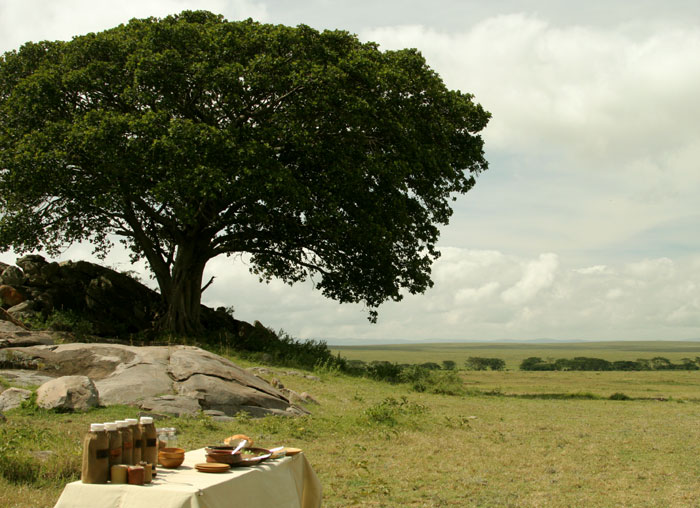 Justin